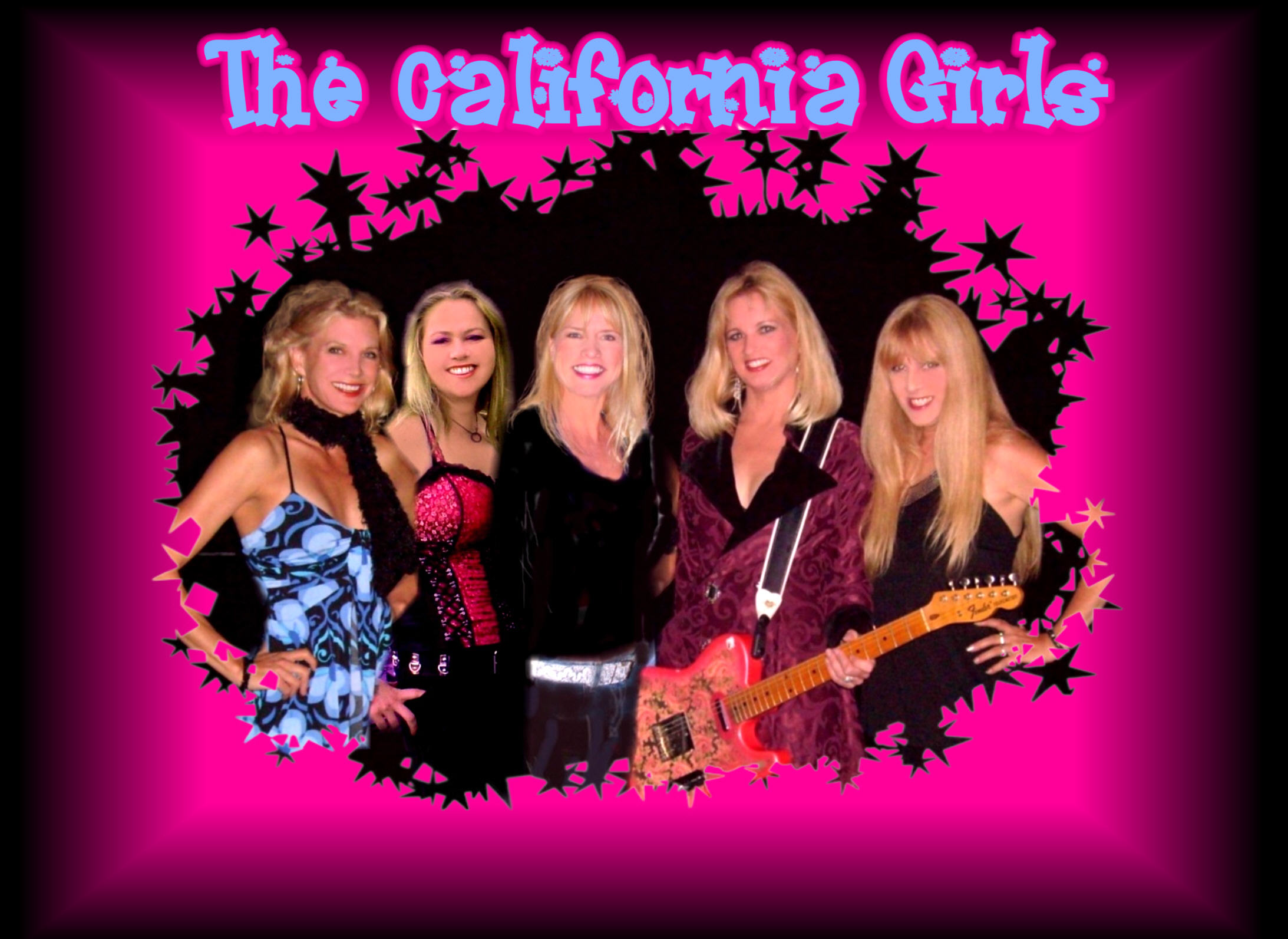 The California Girls possess a unique blend of Beach Boy like harmonies and guitar riffs that even impressed legendary surf performer Dick Dale. Combined with good looks, long legs, blonde hair and a whole lot of talent, it's no wonder that they are the first pick to open for the Beach Boys when on tour. During their first two performances with the Girls, the Beach Boys started their set with one of their songs, "California Girls", and later having the Girls up to sing with them on stage, and calling them the "California Girls". The idea hit home, and they adopted the name from that point on.
The Girls have also opened for the Surfaris, Steppenwolf, The Drifters, The Platters, Red Bone, Donny Brooks and host of other hit acts.
They have experienced a whirl-wind of traveling, performing and recording. The last two years alone have kept them busy doing USO shows throughout the world, playing for thousands of GIs. The tours have covered Bosnia, Macedonia, Germany, Norway, Hungary, Greenland, Iceland and most recently the Pacific Rim, including Johnston Atoll, Hawaii, Kwajalein, Japan, Okinawa and Micronesia. In 2000 they were asked to perform at an event by the hit TV show "Bay Watch" during which they wrote a new song - "Bay Watch Girl".
They also play for corporate events and in the show rooms at The Venetian, The Hondah, The Orleans, Buffalo Bills, Prima Donna, Nevada Landing, Avi, The Riveria and the Trump Plaza. They are the perfect party band, delivering tons of memory rattling oldies that help cross the generation gap, so that listeners and dancers of all age groups are entertained.
The Girls are a collection of sweet, very attractive, American "girl next door" types. Their professional attitude, talent, love of good music and flair for entertainment has made them a popular act resulting in being asked for return engagements time and again.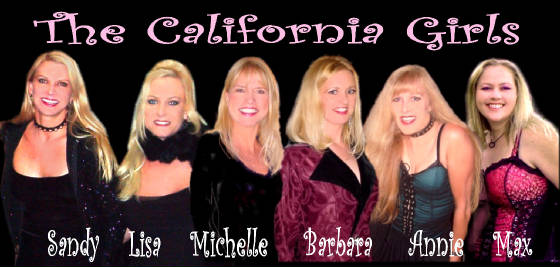 The California Girls Lineup

Sandy Walker
Bass and Vocals

Michelle Olsen
Keyboards and Vocals

Barbara Leoni
Guitar and Vocals

Annie Bertucci
Keyboards/Percusion/Lead Vocals

Lisa Haze
Lead Vocals

Max Miller
Drums and Vocals