THIS PAGE IS DEDICATED TO MY FAMILY MEMBERS, ARIZONA SCHNITZEL, AND GERTRUDE DUNKELBRAUN WHO HAVE BOTH GONE TO DOGGIE HEAVEN- HERE ARE SOME OF OUR FRIEND'S' PETS AS WELL AND A COUPLE OF CUTE PHOTOS OF US!
Love,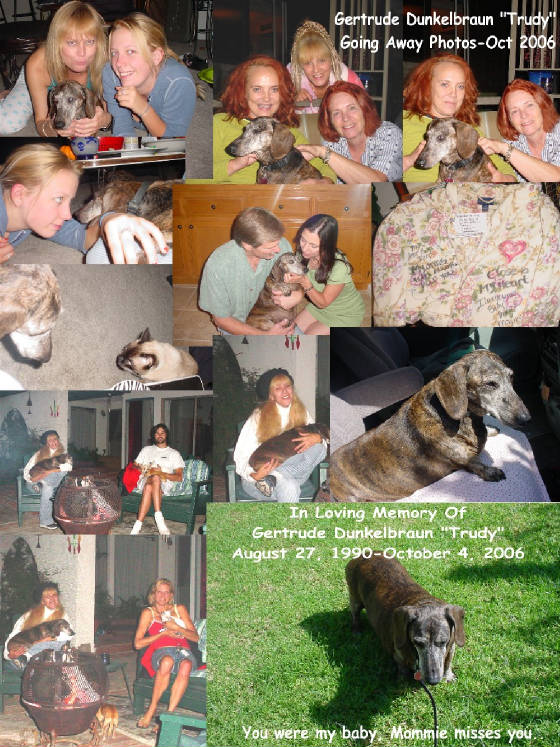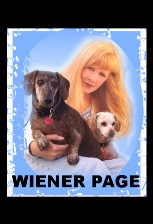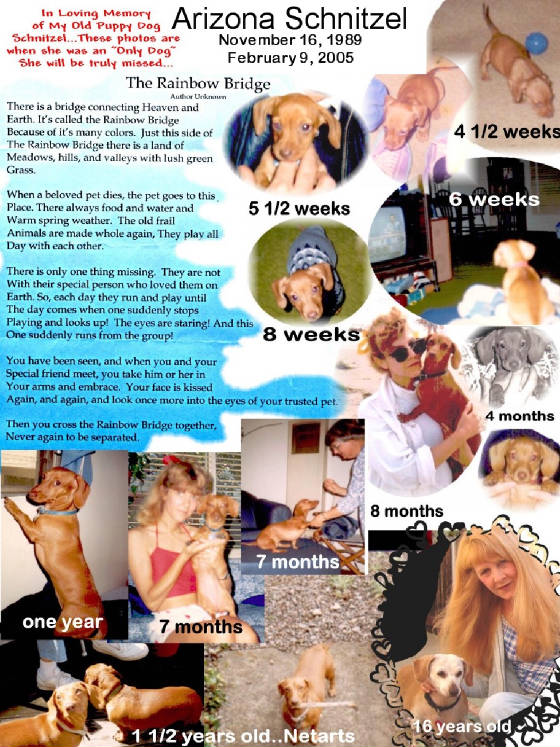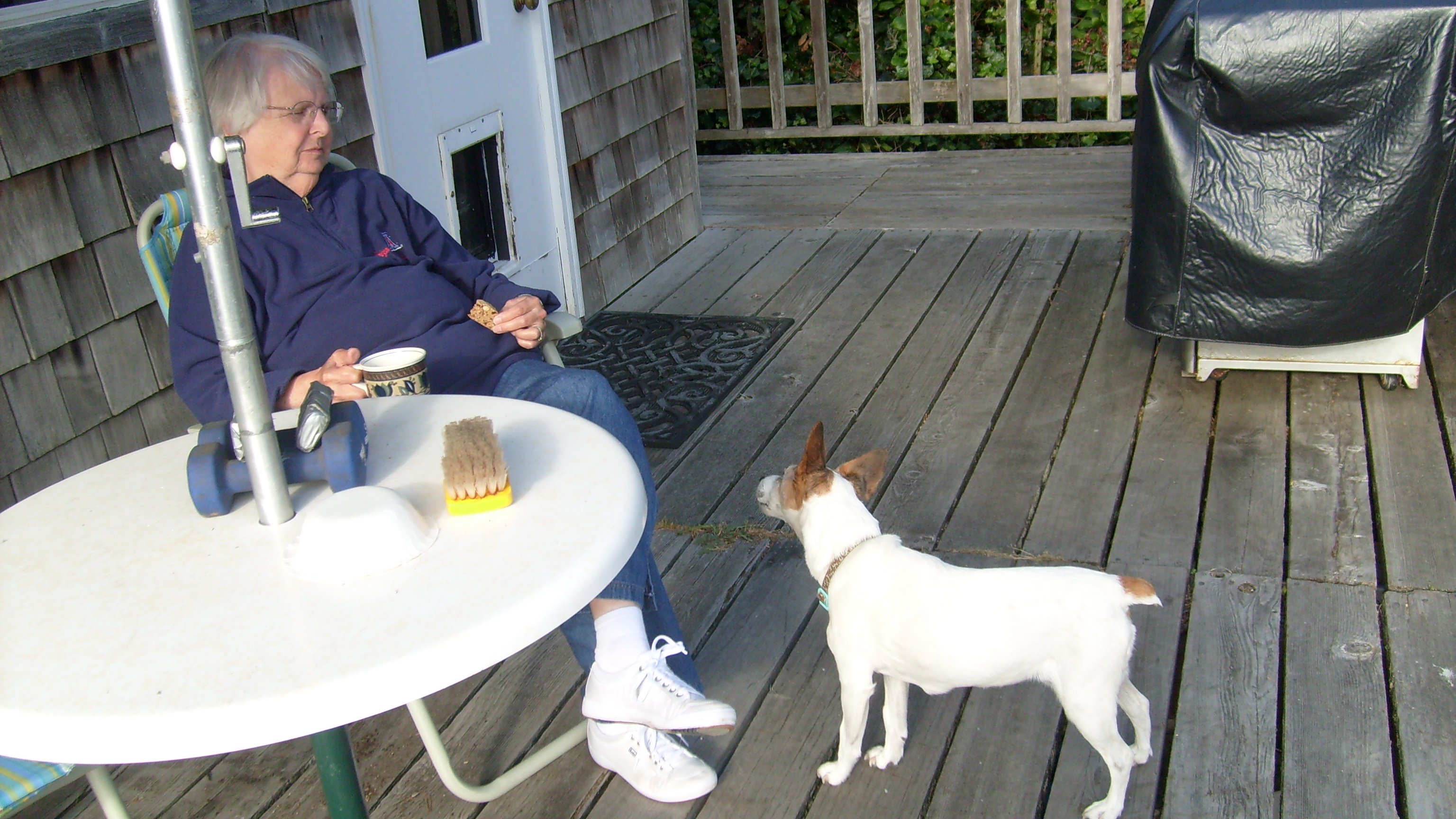 This is for my Mom's pup Daisy... who left us on April 1, 2011
She will be missed and I will remember forever. We await the Rainbow Bridge where we will see her again, along with all of the rest of this crew! My Ma loved her pup.... I am so sorry for your loss, Ma...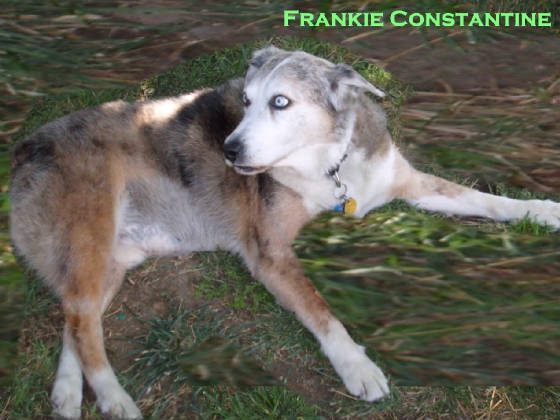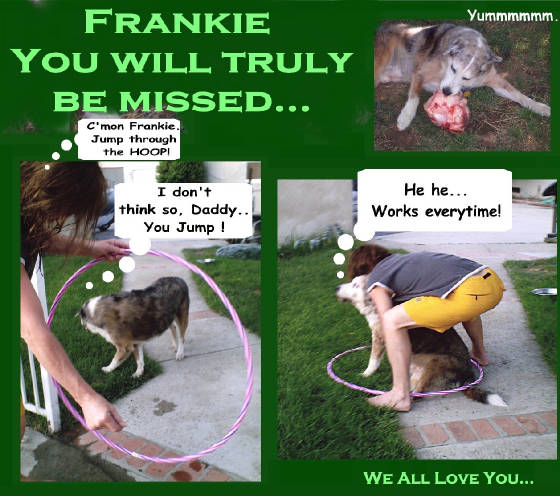 In Loving Memory of VAPORZ..
She was a good girl..and loved all who
cared for her..
She will be missed more than she will ever know..
January 28, 2009
(BELOW)
Me n Cracker Jack
Buh Bye My Sweet Pup..
2009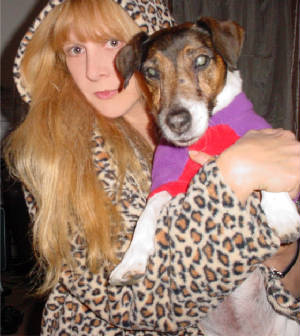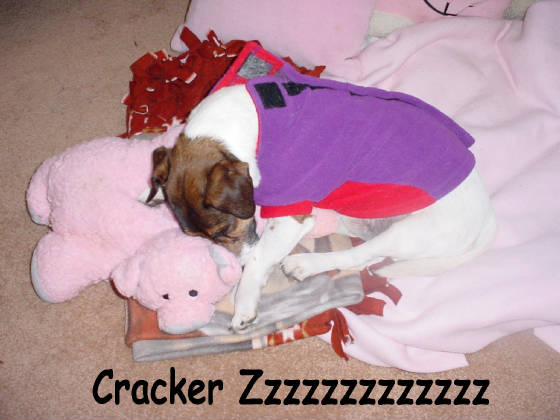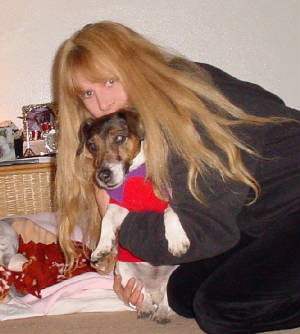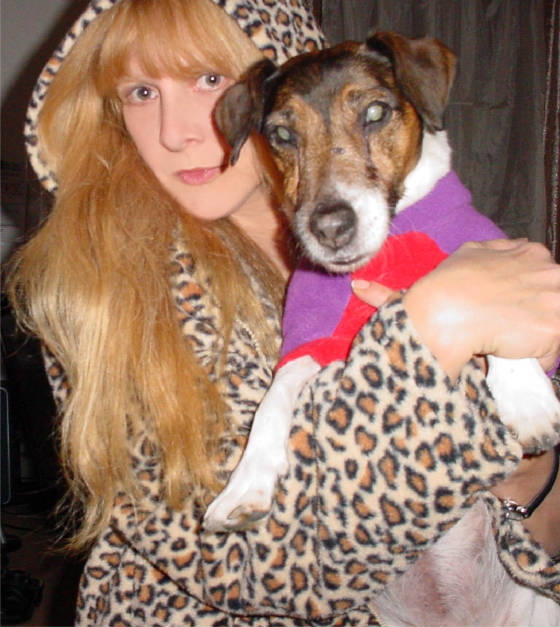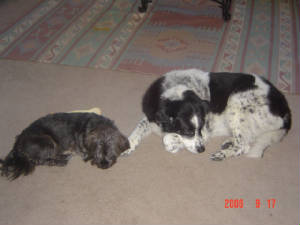 Natalie's Pups "Ziggy Stardust" and "Elke"
We love our buddies!
We recently had to say goodbye to Elke Paws. All of us loved her and will miss her terribly. My deepest sympathy to my friend Natalie for her loss.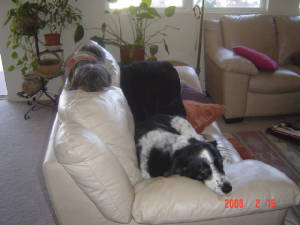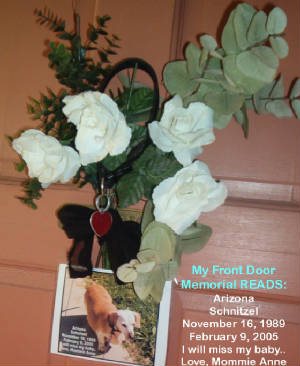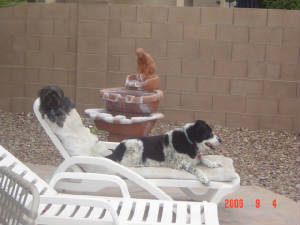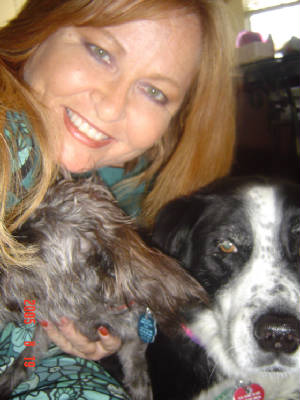 3 Best Friends